Pump Vacation:
Taking a Break from Your Insulin Pump
Michelle MacPhee
D-Mom, M.S. (Psychology)
If your pump fails, do you know what supplies you need to switch to injections? Do you ever get overwhelmed with pumping and wish you could take a break for a few days... or longer? There are times when insulin pumpers need to take a pump vacation. Here are some guidelines from the AB Children's Hospital on calculating basal insulin doses, giving bolus insulin, and for going back on the pump if you choose.
Why Take a Pump Vacation?
you find a crack in your pump or it stops functioning. If it will be hours or even days before it can be replaced, you may need to transition to injections in the meantime.
your pump fails while you are on vacation, and your pump company can't get a replacement to you while you're out of the country or in a remote location.
you're tired of pumping. To simplify your diabetes regime, you would like to take a scheduled pump vacation.
you're going on an off-the-grid vacation, where you won't have reliable access to electricity to charge your pump battery.
you prefer injecting your insulin.
How to Transition to Injections
What data you need to get from your pump before the transition.
How to replace the basal insulin delivered by your pump.
How to calculate the starting dose of long-acting insulin to take.
How to replace the bolus insulin you are currently getting through your pump.
How to go back on your pump if and when you're ready.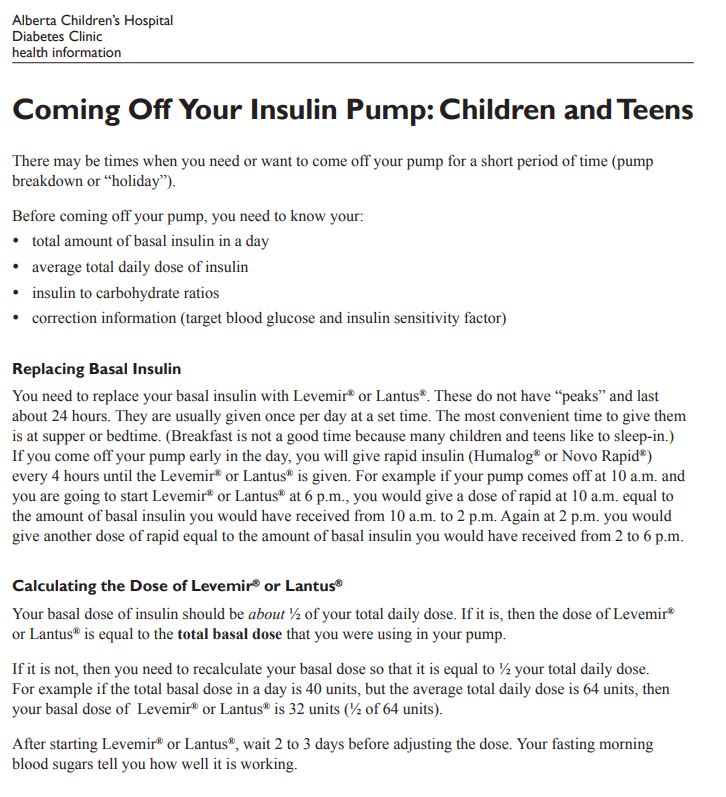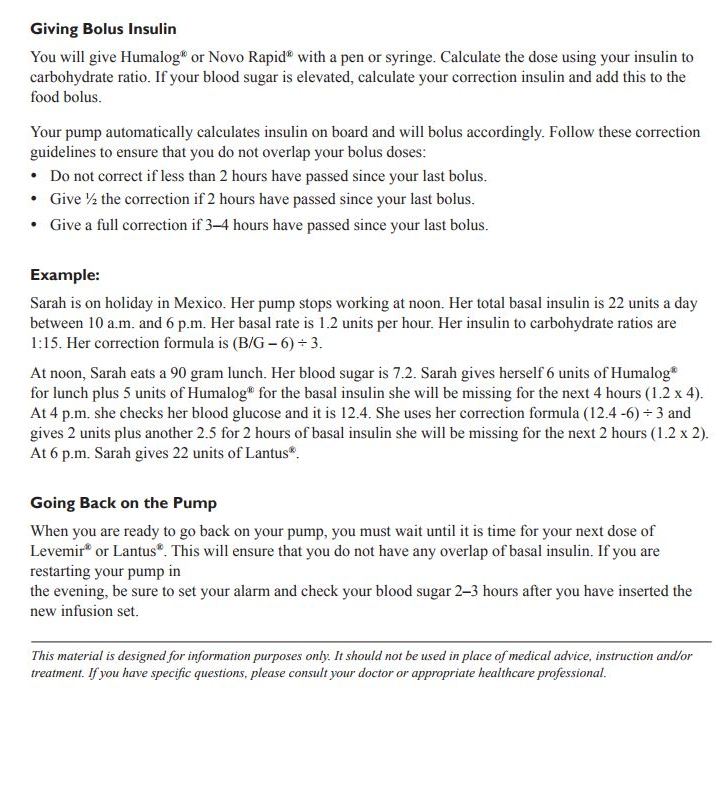 Be sure to check with your diabetes health care team whenever possible, to guide the transition from pump to injections or from injections to pump.