DRAGON BITES
carb-counted recipe
A family-friendly, mostly healthy (sometimes treat-y!) easy recipe for families living well with Type 1 Diabetes.
Chocolate Cherry Dump Cake
Decadent Mother's Day treat. SO EASY.
It's all in the name… dump in chocolate cake mix, cherries and eggs (that's it!) to bake the EASIEST, YUMMIEST cake for Mom on her special day.
If you love the classic combination of cherries and chocolate as much as I do, then you'll love this super-simple, super-quick, 3-ingredient recipe. It's moist, rich, and optionally gluten-free. With only ONE PAN to mix and bake in, the clean up is easy. Plus, this Chocolate Cherry Dump Cake recipe comes with pictures, so even young children can help bake up a treat that tells mom how much you love her.
Subscribe to our monthly digital newsletter, Dragon News, and we'll let you know when a new carb-counted recipe is out, plus article highlights, community news, and more tips on living well with type 1 diabetes.
Low-Carb? No
Gluten-free? Yes
Dairy-free? Yes
Nut-free? Yes
Prep Time: 10 min
Bake: 35-45 min
Cool: 5 min
Ready in: 50-60 min
Total Yield: 16 moderately large pieces (each just over 2 x 3")
Carb Content:33g of carbs for regular cake mix; 53g carbs for gluten-free
2 eggs
1 (540 mL) can cherry pie filling
¼ to ½ cup water
2 (425g) packages GLUTEN FREE dark chocolate cake mix
OR 1 (432g) package dark chocolate cake mix
Notes:
182g carbs; 0g fat for E.D. Smith Cherry Pie Filling

670g carbs; 36g fat for TWO Betty Crocker Devil's Food Gluten Free Cake Mixes
OR 341g carbs; 10g fat for ONE Betty Crocker Super Moist Chocolate Fudge Cake Mix (contains wheat)
2g carbs; 10g fat for 2 eggs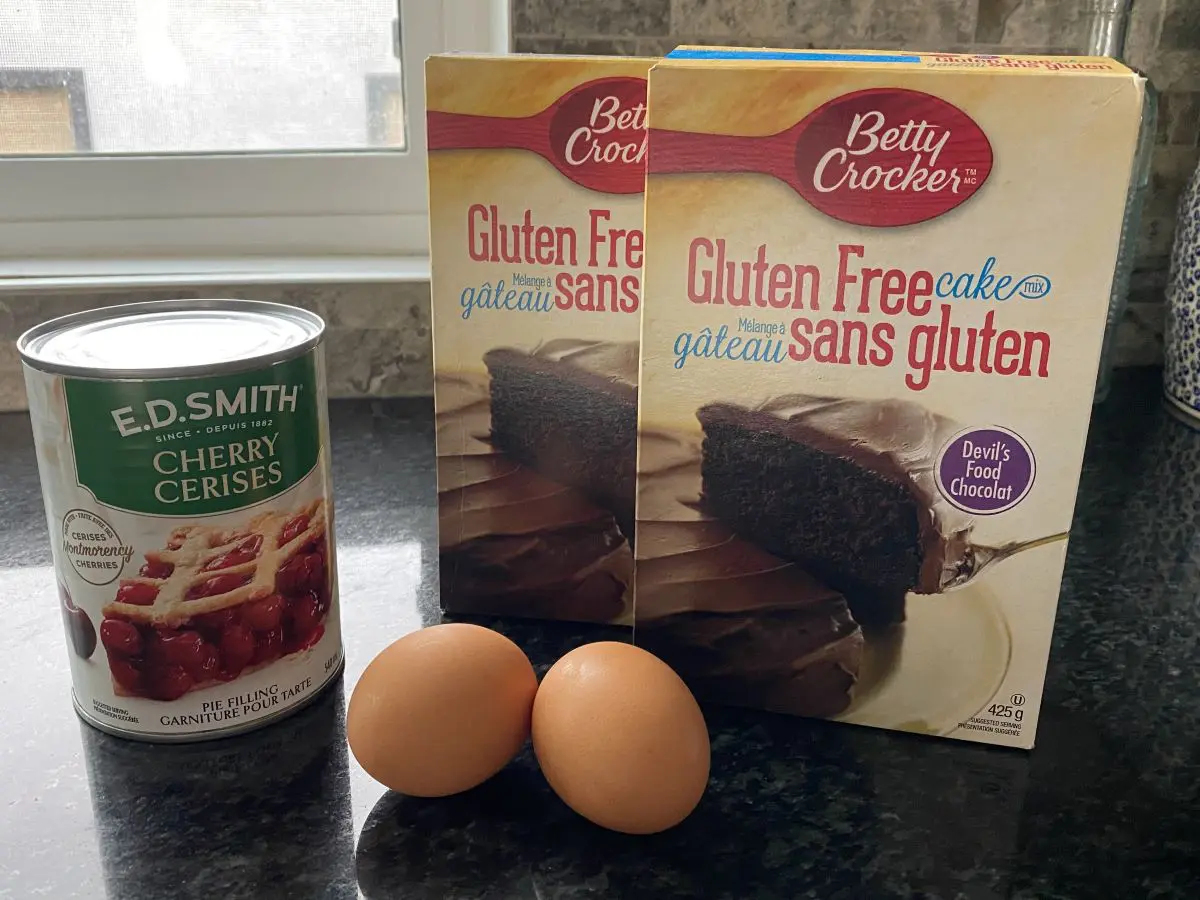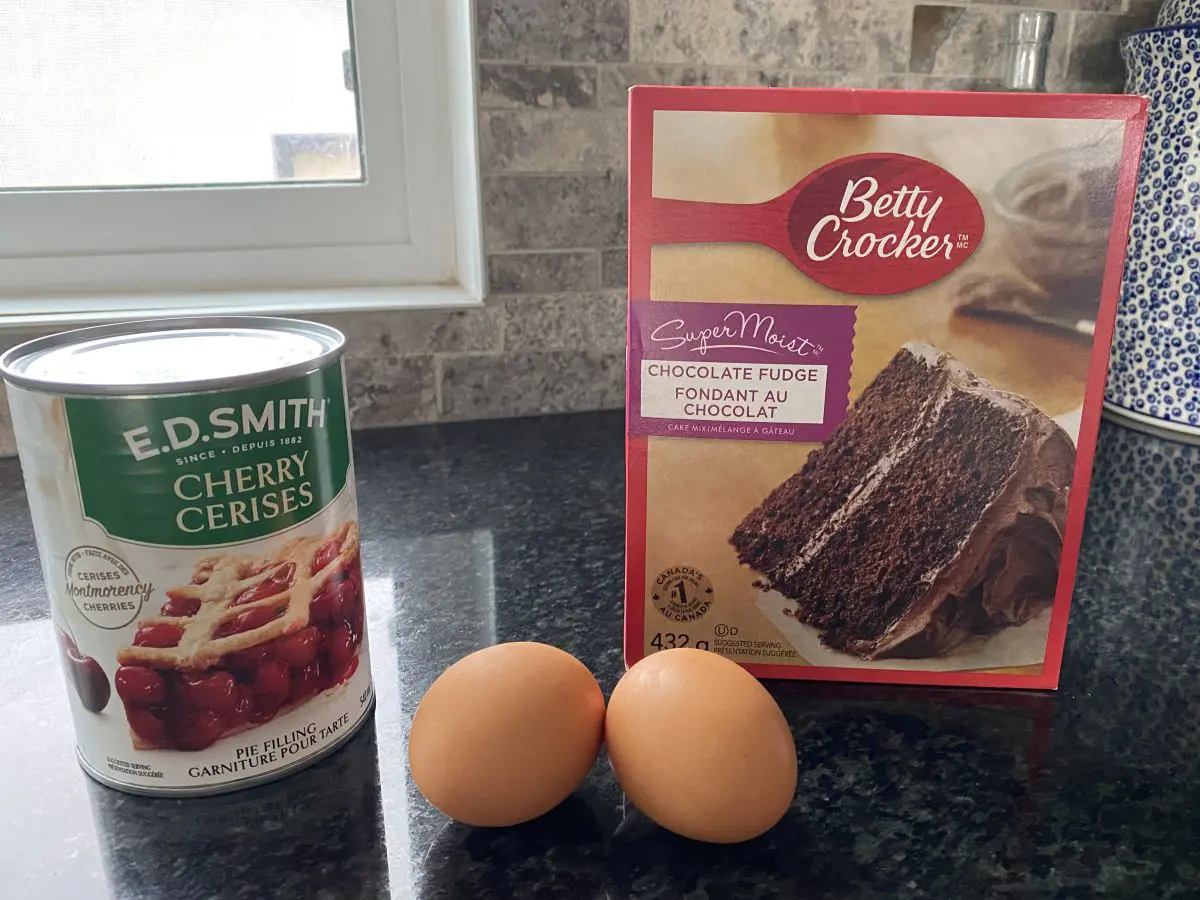 1.
Gather your materials.
In addition to the above ingredients, you will need:
9x13" cake pan
mixing spoon or whisk
(optional) large mixing bowl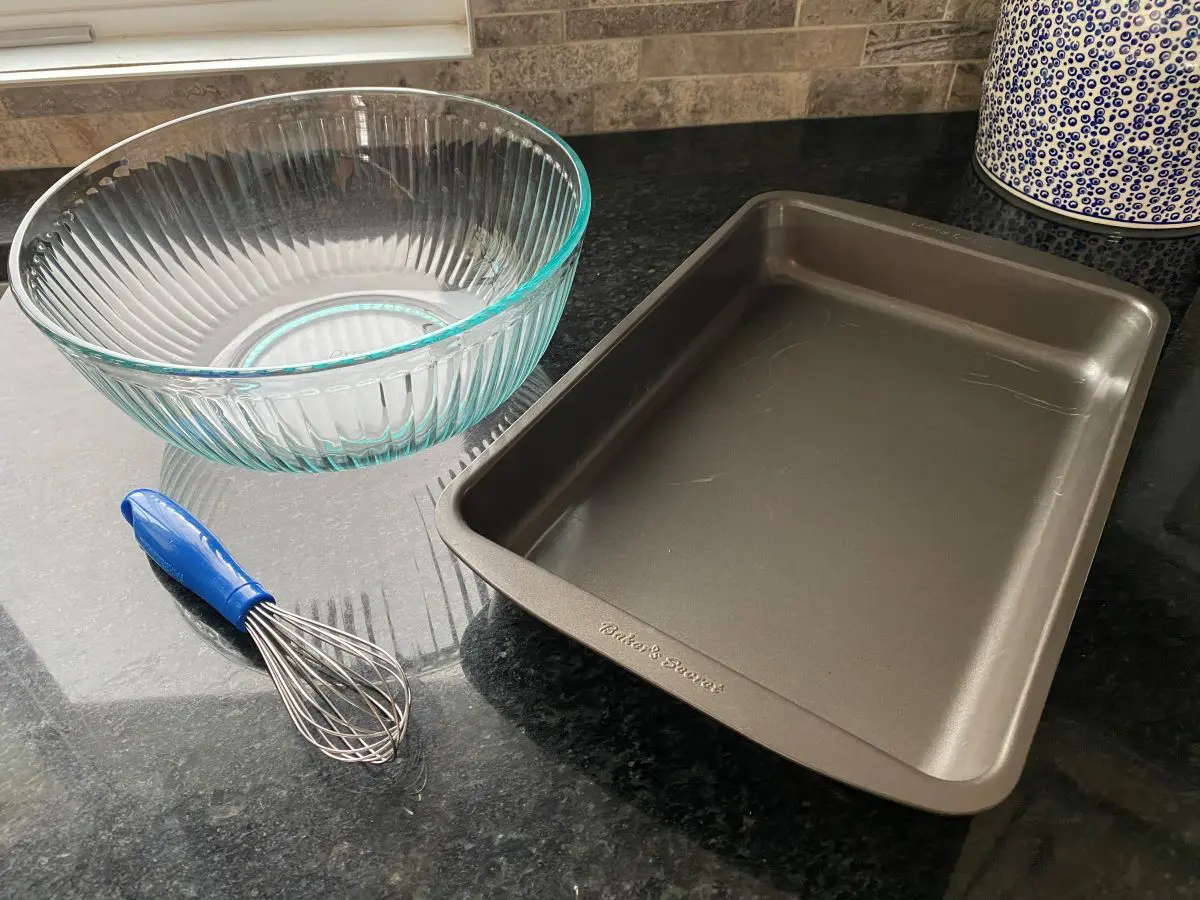 2.
Preheat oven to 350o F (175 C). Grease the pan.
3.
Dump the eggs, cake mix(es) and cherry pie filling straight into a greased 9x13 cake pan. Mix by hand, thinning with water as necessary. I used ½ cup of water for 2 GF mixes. Mixing right in the cake pan means one less dish to wash (easy clean-up!) but could be more challenging to keep the ingredients in the pan while you mix.
So instead you could...
Dump the same ingredients into a large bowl, mix as above, then pour into a greased 9x13" cake pan.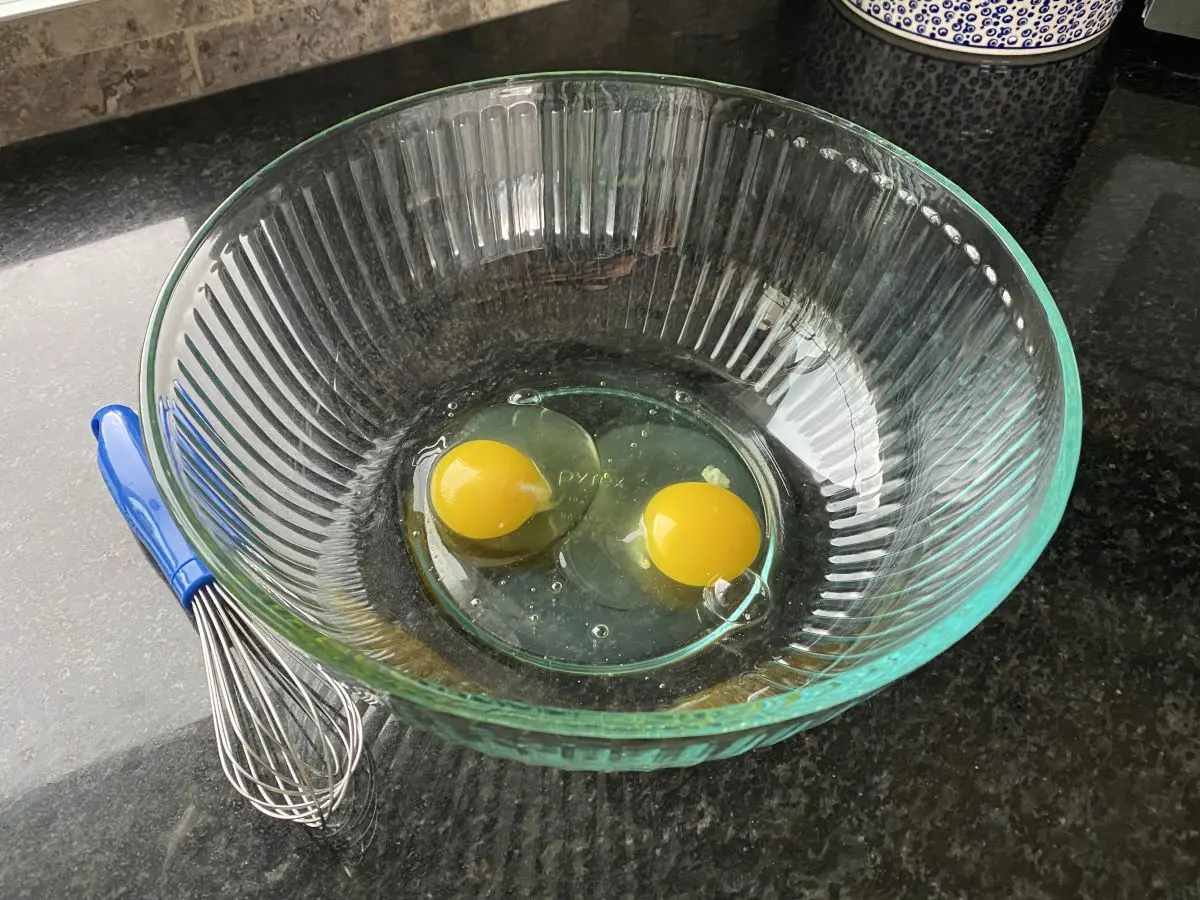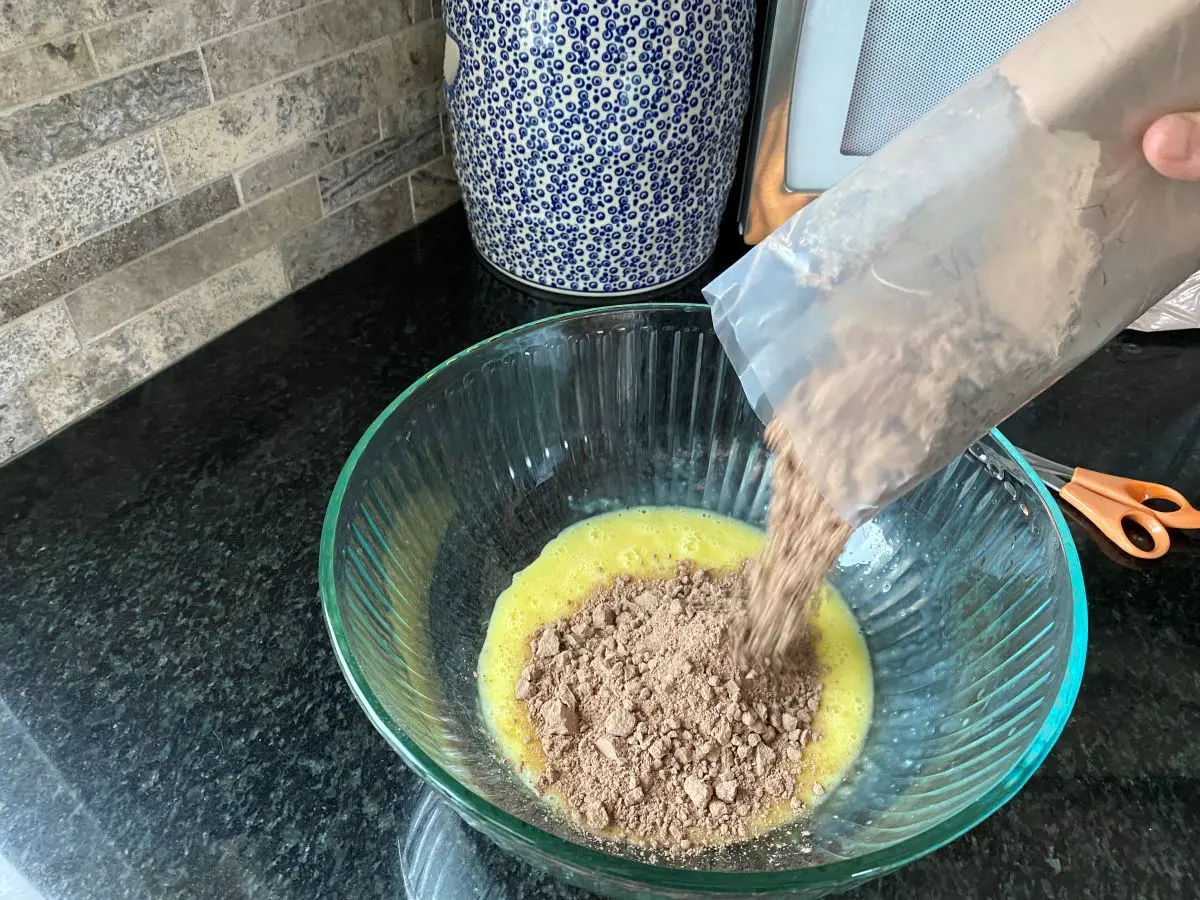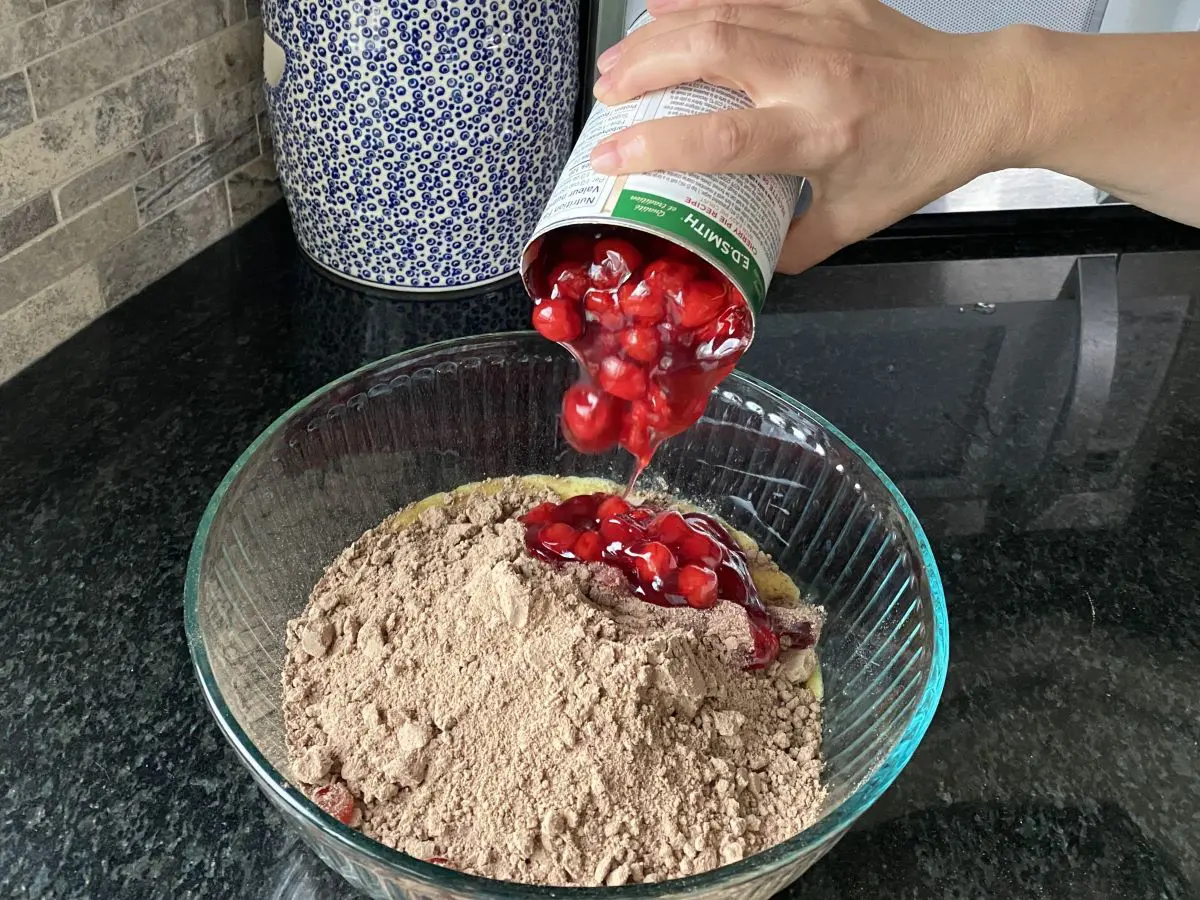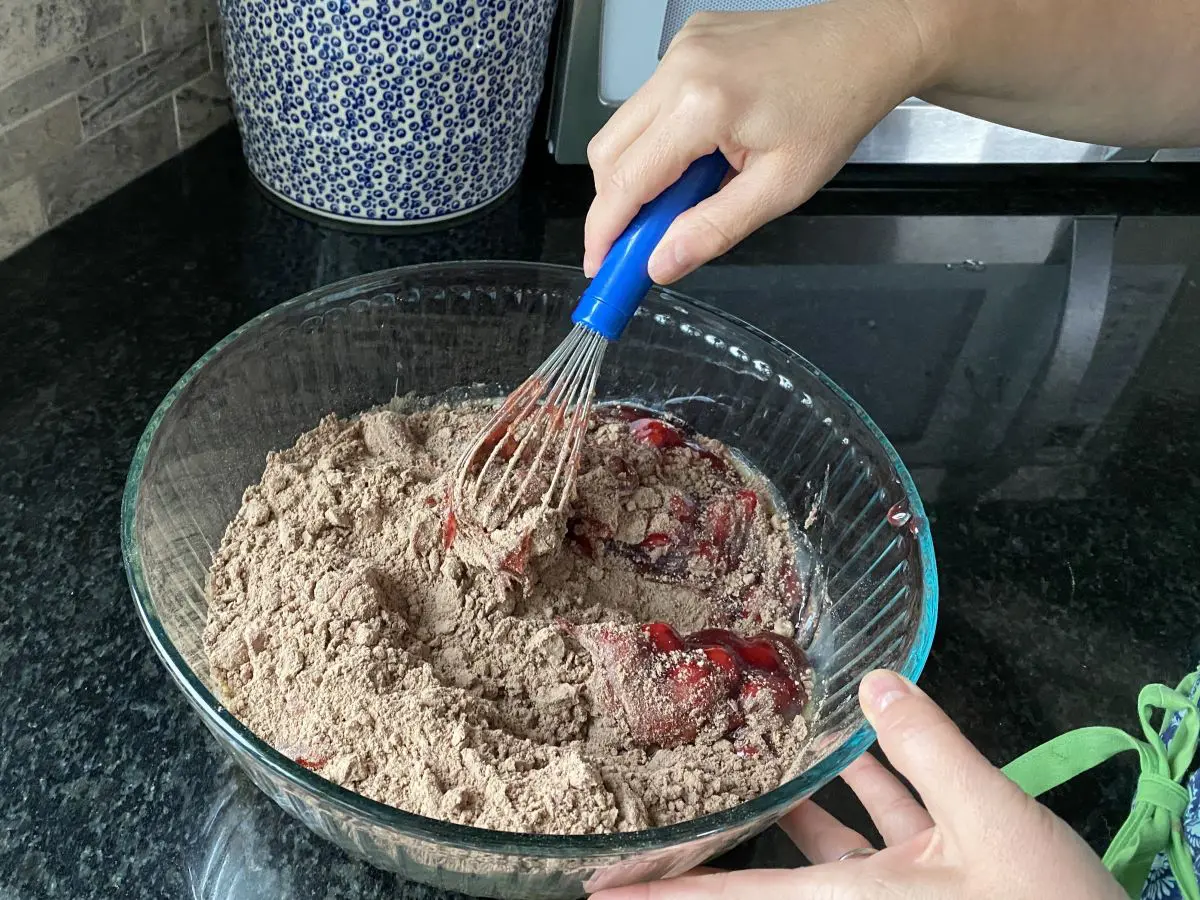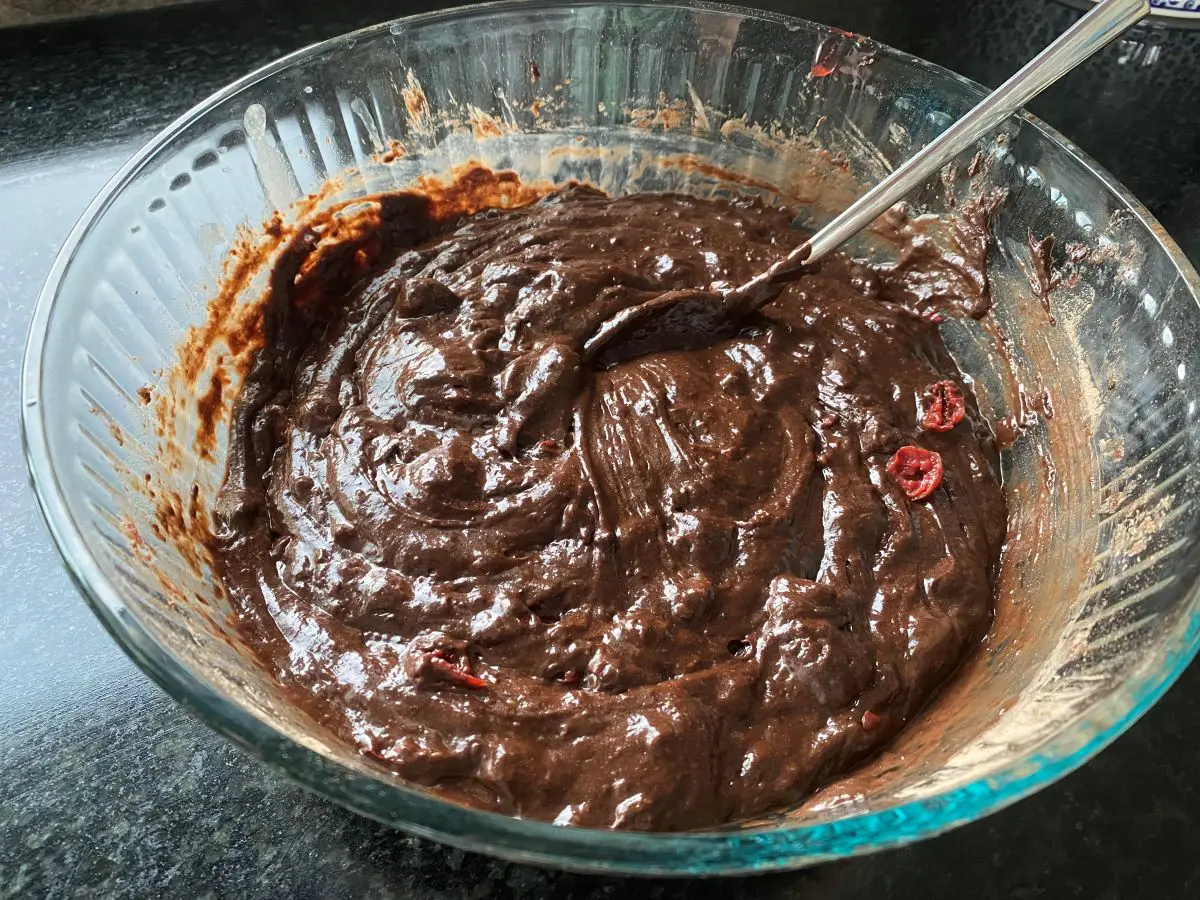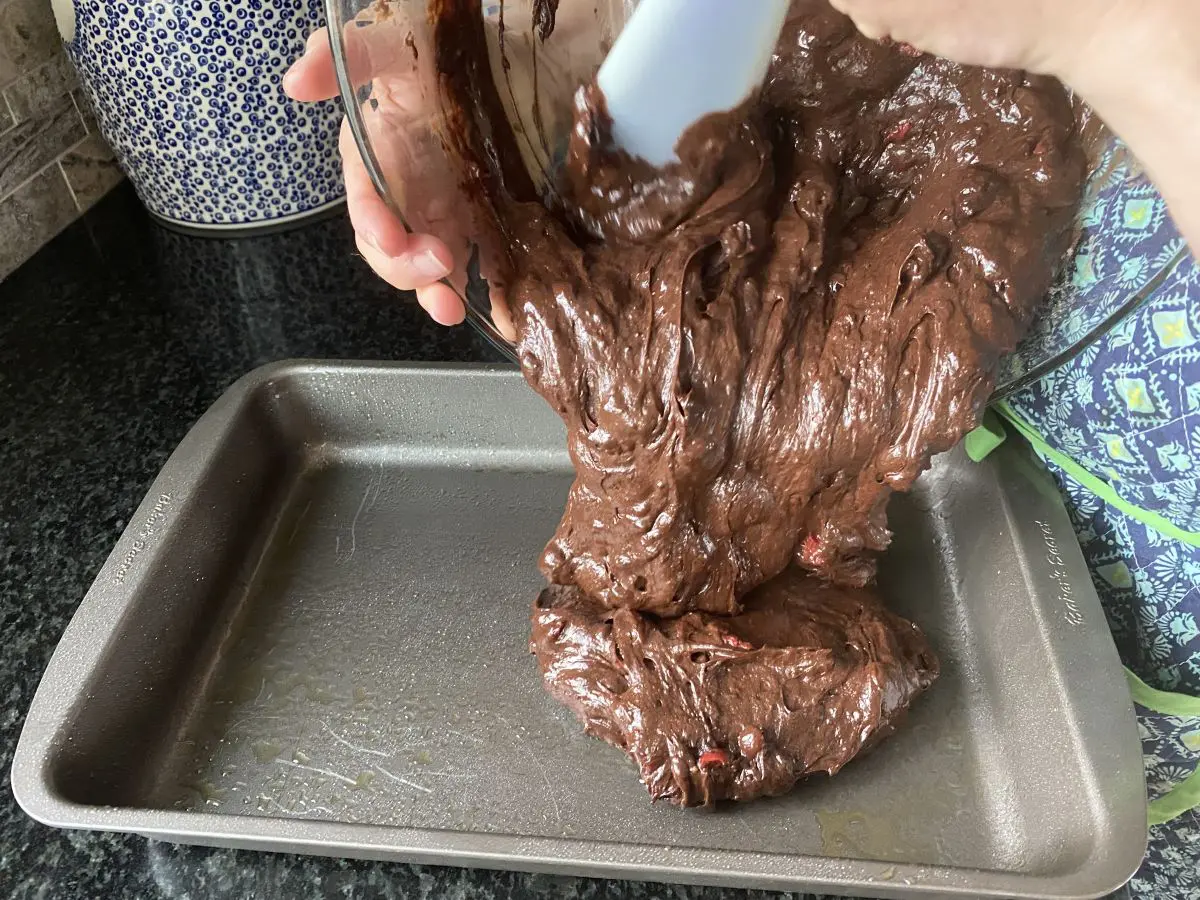 4.
Bake for 35-45 minutes.
(Check to see if it's done by inserting a toothpick in the middle. If it comes out clean, it's ready.)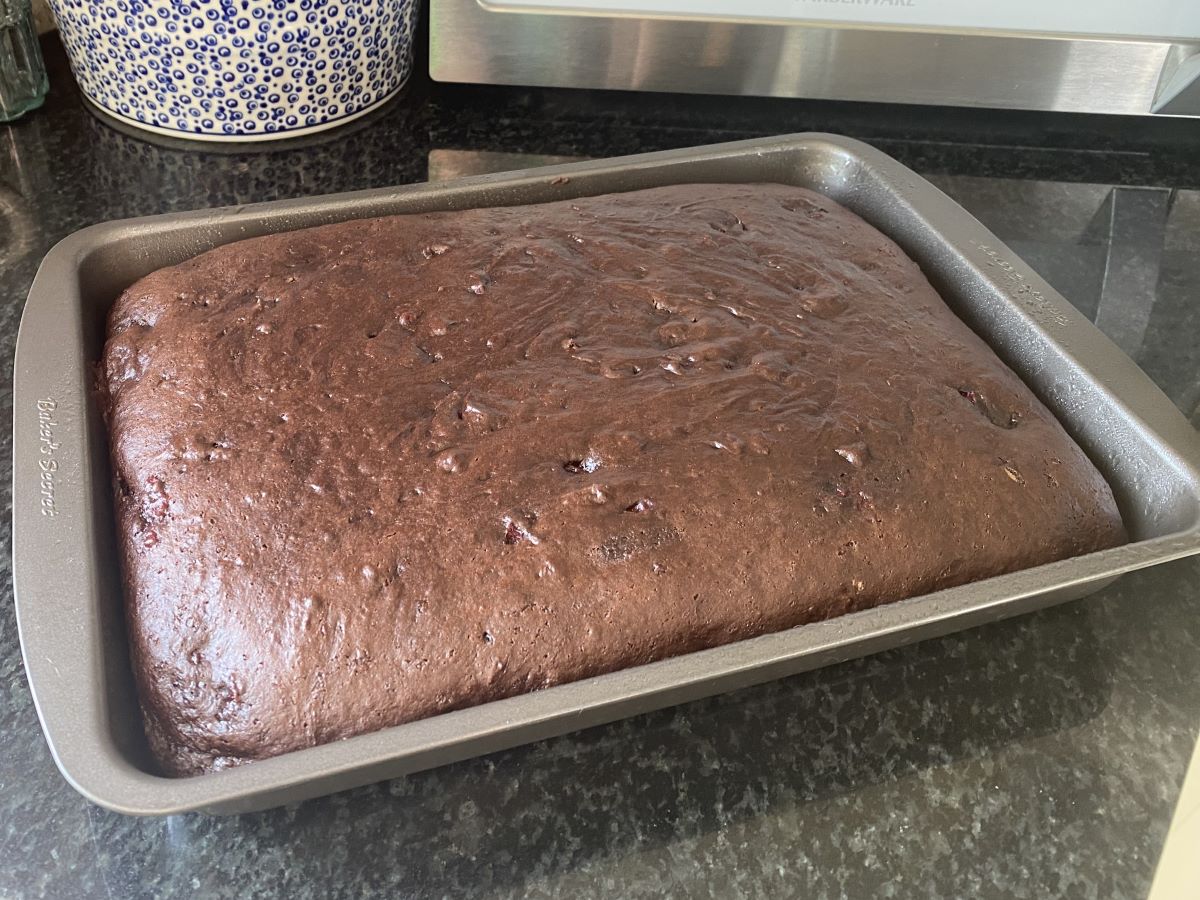 5.
Cool for 5-10 minutes. When ready to serve, into 16 equal pieces.
It's best served warm, right after baking, with a drizzle of the cherry pie filling on top. You can also top it with whipped cream or a scoop of ice cream for extra yum!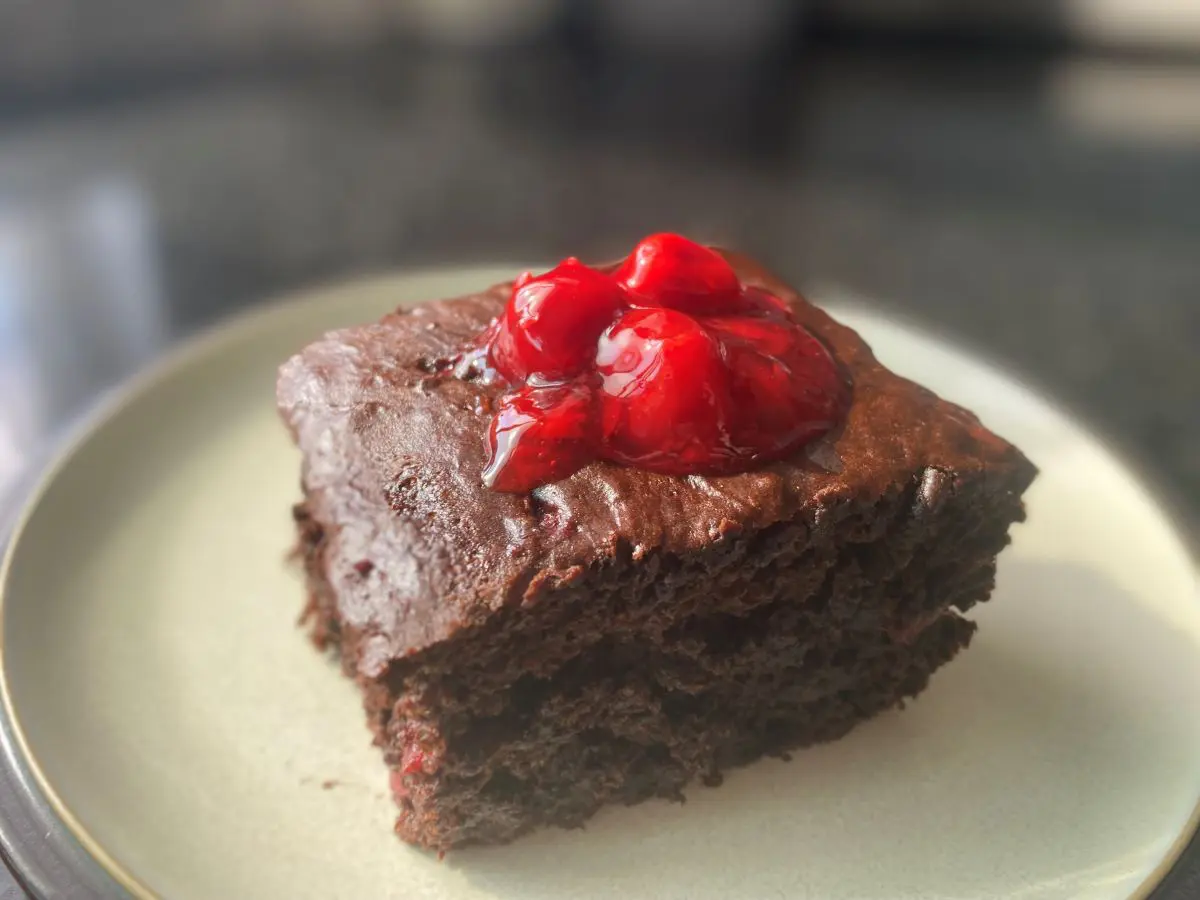 Total yield: 1 Chocolate Cherry Dump Cake, weighing approximately 1470g.
Total carbs: 854g for gluten-free version; 525g of carbs for regular version
Total fat: 46g of fat for gluten-free version; 20g of fat for regular version
Nutrient Content per piece:
Each 1/16 of the GF cake contains 53.4g carbs and 2.9g fat.
Each 1/16 of the regular cake contains 32.8g carbs and 1.3g fat.
Nutrient Content by Weight:
The total weight of the GLUTEN FREE Chocolate Cherry Dump Cake is approximately 1470g. It contains 854g of carbs and 46g of fat, which results in:
Carb Factor = 0.58 (every 100g-weight serving contains 58g of carbs).
Fat Factor = 0.03 (every 100g-weight serving contains 3g of fat)
 
This is not enough fat for us, in our family, to add additional insulin to cover the fat. It may or may not be enough fat for your T1D to need extra insulin.
Just to provide some perspective: Our son would have to about 5 servings – that's a THIRD of the whole cake! – in one sitting for us to give insulin for fat.
~Michelle
Please don't rely exclusively on my carb counting! Nutritional information is given for general information only, and will vary depending on the amount, type and brand of ingredients you choose - Please verify your carb and fat content when you make your own version of this recipe.